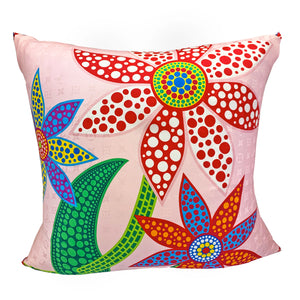 YAYOI - Respoked Pink Throw Pillow
Sale price Price $1,995.00 Regular price Unit price / per
Respoked 26 inch throw pillow with Louis Vuitton X Yayoi Kusama silk scarf. Hidden zipper under scarf hem.
Liners are made in Nebraska, USA with hand harvested milkweed, which is naturally hypoallergenic and saves the monarch butterflies.

Respoke is not affiliated with the brands whose silk we repurpose into our products.